Betting on Goal/No goal
A few months ago I decided to make a curious betting study. It was connected with betting on goal/no goal market and the matches between the favourite and the underdog. Goal /no goal bets are offered by almost all bookmakers, where the player is required to predict whether a match will end with goals for both teams or just one of them would score. If both teams score, then you have a winning bet – goal. If only one of them manages to score or the game finishes 0-0 then the winning bet would be no goal.
The game of this betting option in matches between a strong favourite and an underdog is curious, because most of the people would expect that the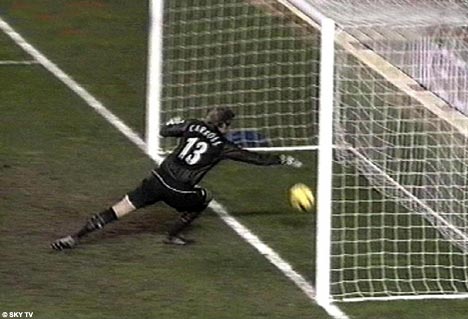 match will end with only goals in the net of the underdog. It turns out that it's not true and the underdogs, even much weaker than their opponents often find the net.
However, does this happen often enough to find value in this type of betting? This is a question whose answer I'll seek now.
Lately, I've adopted the practice of recording all my betting hypotheses and related to them results in excel files. Because of that when I wanted to check this betting option it was very easy for me to check on nearly two hundred already played games between a strong favourite and a complete outsider. From a total of 190 such matches played in the last two months, it appears that just 85 finish with goal/goal and the rest are with goals scored only by one of the teams. Of course, in almost all cases it was the favourite team.
Usually the odds for the goal/goal betting option on the matches with very pronounced favourites are between 2 and 2.1. A simple calculation shows that these coefficients make the task to find value simply impossible. It is the same with the opposite goal/no goal since the odds are rarely more than 1.72 and that would give us a ROI of 90% or in other words, you will lose exactly 10% of your bank.
Definitely betting on goal/no goal with severe favourites is precisely allocated by the betting houses and the margin of bookmakers appears crucial.
For all the fans here is a list of best goals for the season 2011/12: